2016 Woman of the Year Recipient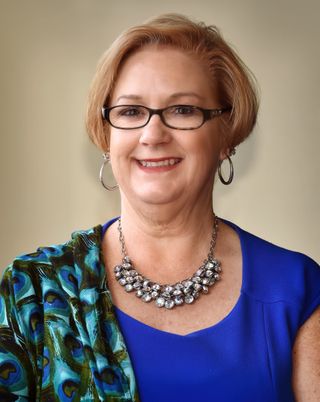 Susan Mattera RN, MSN
"To be happy is when we live to serve and not be served…." -Susan Mattera
Susan has been giving to others in service to the sick and her community throughout her life. A registered nurse for 32 years, she is currently serving the Home Care and Hospice community. She has volunteered for over 40 years in her local church with the Youth Program. Susan participates in many community event, some include community outreach through community laundry days for the homeless, nursing home visits on Holidays, community "movie or game night" at her local church, and backpacks for school children. Susan recently returned from a trip to Vietnam to visit where her Father died in the War. This visit placed a desire in her heart to do "Something More" for the children who remain in poverty in Vietnam. This life changing journey was the next step for Susan to do something more; she is now working on beginning a non-profit for Children in the Mekong Delta Region. Susan fundraises weekly for many charities and causes from Cancer Foundations, Missions, Camps, Women's' Shelters, and Foster Children.
2016 Woman of the Year Nominees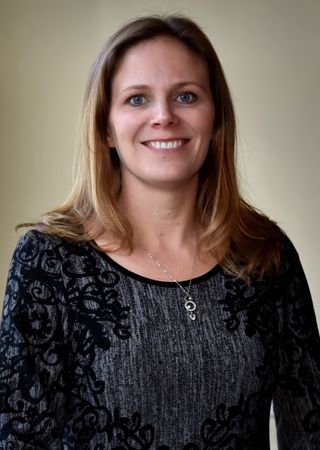 Carrie Buck
Carrie Buck is a busy mother of three teenage daughters, who has dedicated herself to helping others. As executive director of HIS House in Placentia CA, a homeless shelter, she has grown a program in a very serious time of need. Working as a small organization with no major corporate benefactors, Carrie improves the quality of life for thousands every year. Carrie helps to mentor at risk youth. Carrie has a great commitment to her community. She is currently serving her second term on the PYLUSD School Board of Education, where she has made strides in reinventing homework policies and to assure that students civil rights are protected at school. Carrie also serves as secretary for the Orange County School Board Association, where her efforts contribute to the development of Orange County's children.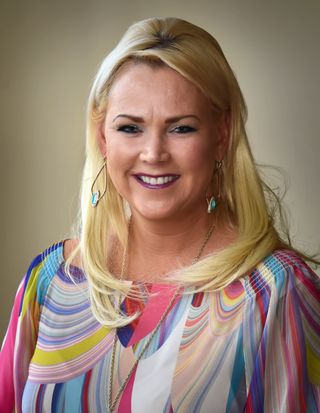 Heather Campell
Heather Campbell has a heart for service. She runs her own company, is a dedicated mom, and works tirelessly to raise funds for several great causes. Through her work and efforts over the last four years, her firm has raised over $20,000 for the Wounded Warrior project. Each year her company has a "Pumpkin Patch" event near Halloween to raise funds for the Huntington Beach Education Foundation. Putting these events together is a tremendous amount of work….and she does this tirelessly. Last year Heather was introduced to The McKenna Claire Foundation. When she learned of McKenna's story, a young Huntington Beach girl, a victim of pediatric brain cancer, she immediately become a sponsor at this year's fund raising event for the McKenna Claire Foundation.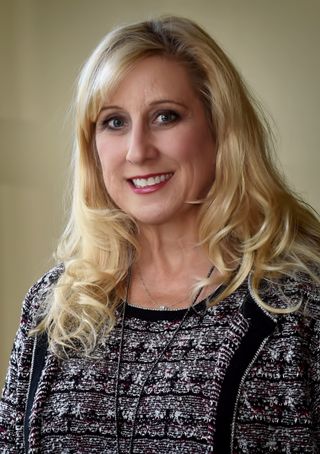 Nancy Karmelich
Nancy Karmelich, founder of, "Banners of Honor," a non-profit organization that places recognition banners throughout her community. Nancy saw a need to recognize and remind people that our military personnel should be honored and thanked for protecting our country. During a time when it was as if society had taken this fact for granted – forgetting the many sacrifices made to protect our freedoms, our rights and our country – she was inspired to started this non-profit to do just that – honor our military!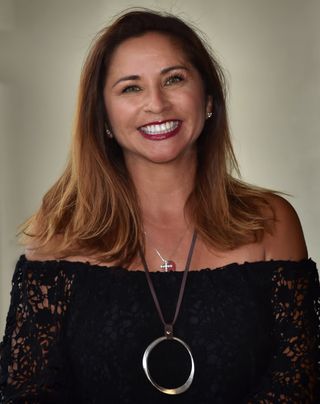 Nancy Macleod
Nancy MacLeod lost her son Tyler to a heroin overdose 4 years ago, when he had just turned 18 in his first month of his senior year in high school. Although many other teens and young adults had passed away before Tyler, not many talked about it, therefore, not many knew about it. Parents of these kids were ashamed and embarrassed. The MacLeod family knew they were a good family. When Tyler passed away they shared the truth. Although the family was traumatized, they knew they had to act to save any other kids who might be struggling, and to stop others from going towards drugs. The MacLeods blanketed Huntington Beach and places as far away as Europe with red ribbons. Nancy leads Red for Tyler, an organization that helps kids and their families. Through her efforts many families have find beds in rehab facilities and picked kids up off the street. Red for Tyler has paid for drug testing at Huntington Beach High School, and facilitated the viewing of documentaries by thousands of local families. Because Nancy was open about Tyler's drug abuse, she has saved many, many lives and stopping many others from going toward drugs.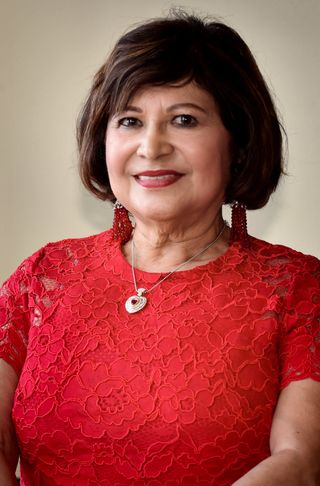 Olga Moran
Olga Moran saw a need to help children from the Village of Las Conchas, in Honduras. For 12 years, it has been her mission to help improve the quality of life for children living there. She began by sending boxes of clothing, toys and anything she could think of that would benefit a poor child or a family. On her visits to Honduras a few times a year, she distributes these items. While there, Olga noticed the children were hungry so she also began to provide breakfast to about 80 children in the village twice a week during her month-long visit. Later, she thought of providing a Sunday meal for the children and hired a trustworthy woman who does the cooking and Olga sends money for supplies. After meeting a little girl named Jackie, during one of her visit she noticed that Jackie´s family lived in a chicken coop and drank water from a contaminated creek. After returning home to California, Olga decided to do fundraising to help build a home for Jackie´s family. Olga is loving woman of action, who shows you can make a difference by doing "something more" to benefit someone else.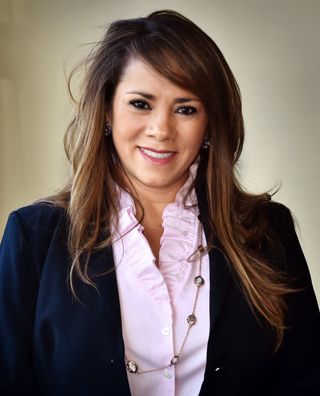 Emma Salamanca
Emma Salamanca's passion is transforming the lives of orphaned and impoverished children. Emma immigrated from Mexico in 1984 and after becoming successful felt a need to give back. The single mother of two daughters, founded a successful business, Lassu Booking & Tour Management, Inc. which manages international talent. But it was her desire to serve others less fortunate than herself that inspired Emma to start a charitable organization, "Haz La Diferencia." For 11 years, this non-profit, has transformed the lives of orphaned and impoverished children in Mexico by providing academic needs and hope. The overall vision of Haz La Diferencia is to make a difference by providing a sound foundation through education, guidance, mentorship and resources to help prepare young people to live a more purposeful, fulfilling and joyful life by successfully managing their time, talents and treasures to benefit God, others and themselves.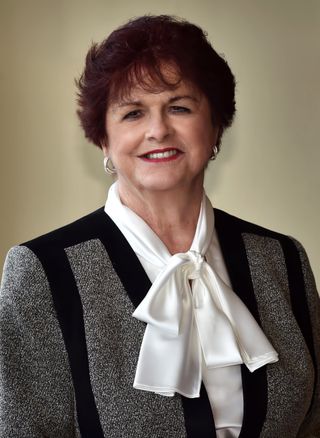 Hatti Stretz
Harriet "Hattie" Stretz is a very spiritual, inspirational woman, who is humble, kind, sweet, funny and millions of other things all rolled into one lovely person. She has been a huge presence in the Los Alamitos community for years, through her works with Los Alamitos hospital, the Youth Center, the Precious Life shelter and several others places. She also has the unfortunate distinction of being the sole survivor of the "Salon Meritage" Shooting in Seal Beach five years ago. She was just featured on ABC local news for the first time.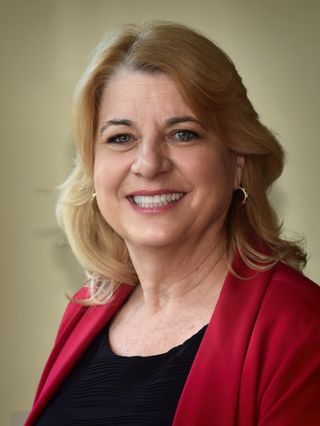 Kathy Tillotson
Kathy Tillotson moved to Huntington Beach with her husband to retire. However, when she arrived she realized the lack of support for a critical demographic – teens and young adults who were homeless. No matter the reason these teens or young adults are on their own, Kathy finds them safe housing, food, jobs, clothing, whatever they need. Her overwhelming desire to help, motivated her to started Build Futures, a non-profit that takes care of kids on the streets. She was recently nominated for the "Loreal Women of Worth" and is a finalist. She lives here in HB with her husband Pete and is the mother of two adult daughters