2019 Woman of the Year Recipient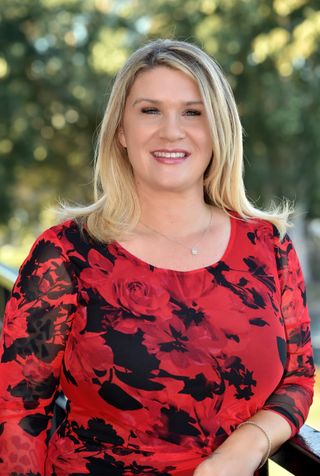 Jessica Everett
Married with 5 children, Jessica is sales team manager for Patton Steel Company in Ontario and serves on the Ontario Business Council and Next Gen Family Business Group while maintaining a 3.9 GPA at college! Her success is remarkable as she overcame a 15-year drug addiction and has 7 years of sobriety. Jessica credits her sobriety to Inland Valley Recovery Services (IVRS) in Upland, CA. To give back to IVRS, she became an advocate and youth counselor. She then assumed the position of Lead Counselor for the IVRS perinatal program which helps women gain custody of their children from the Department of Children and Family Services. Jessica was named IVRS 2017 Alumni of the year and is an inspiration to others suffering from alcohol and drug addiction, demonstrating that with the right treatment they can overcome their addictions, as well.
2019 Woman of the Year Nominees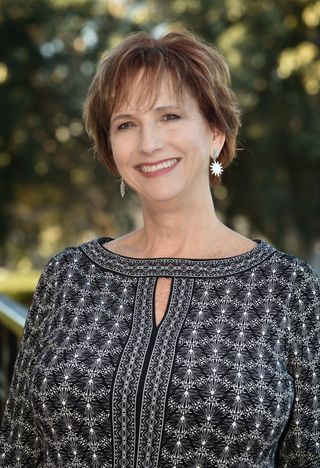 Barbara Boteler
After Barbara's husband died suddenly 8 years ago, she found herself in a fog. She discovered that giving back to others at Vocational Visions (www.Vocationalvisions.org) gave her purpose and meaning. Barb started volunteering at Vocational Visions because her special needs sister is a participant. As she says, "The kids there stitched back my heart." Retired from Boeing five years ago, Barb serves on the Board at Vocational Visions. She has set up a Special Needs Square Dancing Group, teaches dance, and organizes dance performances and parties. Barb enjoys seeing Vocational Vision "kids" at work in the community where they recognize her and are excited to see her. To her, they are her friends and her own "kids"!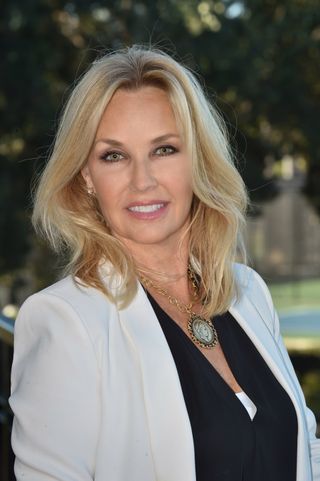 Kelly Cason
The owner of Cason Couture, Kelly is a woman of faith and a source of strength for her community. Working in the fashion industry, Kelly took a break to focus on her children. Cason Couture came about 12 years ago after friends sought her advice on what to wear. Kelly understands having her own business means she can also have an impact on her community, and she has impacted and helped her community behind the scenes in countless ways! She donates over $30,000 in prom dresses every year to needy communities, participates in over 40 charity fundraising events every year, and donates clothing to the homeless. Kelly has coordinated numerous National Charity League (NCL) fashion shows and supports the NCL thrift shops. Kelly is married with four children and two grandchildren.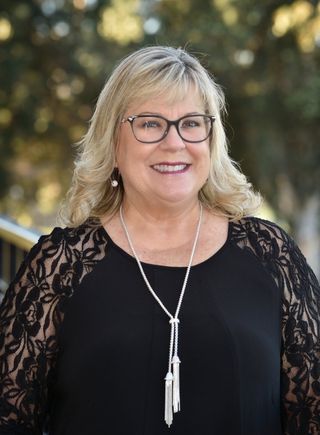 Janice Cole
Janice likes to serve however she can at Calvary Baptist Church in Bellflower. She led the Women's Ministry program for 11 years where she organized and raised money for the annual Women's Retreat. She serves on the Funeral Ministry, helps with their Harvest Party, and assists in their Christmas Tea where funds are raised for their missions programs. She also teaches a ministry class for newcomers to her church. Janice was selected to be a leader for Bible Study Fellowship International and leads a weekly study. In 2017, Janice was inducted into the Cerritos College Hall of Fame as the most outstanding classified employee. Her husband passed away 16 years ago, and they have a 28-year-old son who recently graduated from college.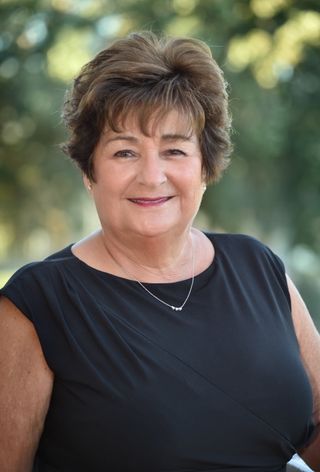 Margo Ferris
A volunteer since the age of 14 when she was named Volunteer of the Year for the City of Whittier, Margo is a married mother of three sons. For 22 years she volunteered with the American Cancer Society where she served as President and was Chair of the Orange County Cattle Barons Ball, as so many people in her life have dealt with a cancer diagnosis. She is President of the Hill and Canyon Tennis League that has 2000 members and runs a small linen rental business that works only with non-profit organizations. After her father's passing, Margo joined the board of her family's ranch business and now participates in California in Agriculture and the Coalition of Labor Agriculture and Business.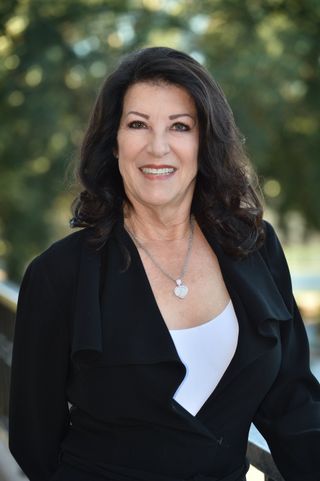 Pamela Gibbons
A selfless, giving woman, Pamela has served as the President of the Sunburst Youth Academy Foundation and works with the 77th P.A.L. Program, a youth crime prevention program aimed at creating bonds between police officers and youth, ages 6 through 17. For nine years Pam and her husband Chris have spent countless hours and provided financial assistance helping families in Los Angeles' underserved communities. During the month of December 2018, they hosted 18 separate events, including a program funded by Police Chief Charlie Beck to provide a special holiday for children who have lost family members to violence. If a child is in need, Pam will find a way to get them the tools necessary to be successful. Pam and Chris raised four children and have 3 grandchildren.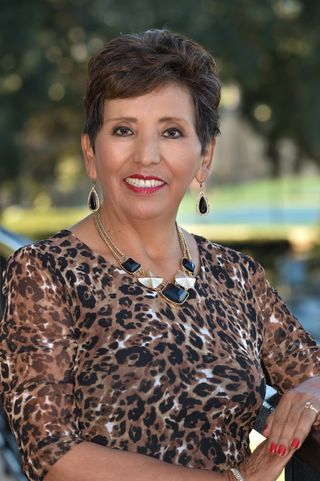 Isabel Monje
Isabel was born in Bolivia and spent the first 12 years of her life in an orphanage. It was the way she grew up that inspired her to found Worldwide Transformation (www.tmmissions.org) 14 years ago. The organization exists to improve the lifestyle of all poor people. It was Isabel's dream to transform not just a country but a world. Her dream has become a reality through the understanding that the investments and planting of one seed can produce an abundant harvest that goes beyond one community. Transformation Worldwide provides service to different countries through training leaders, character development, feeding the hungry, and establishing organizations for the benefit of the entire community. Isabel has been married for 36 years and has two daughters as well as 5 grandchildren.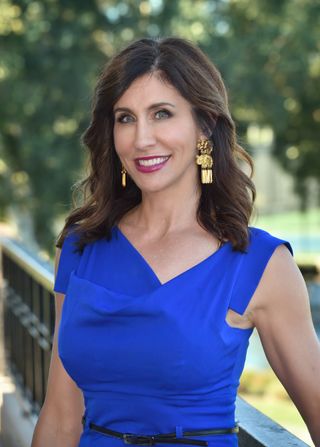 Lori Rischer
Lori Rischer is an award-winning music industry powerhouse and philanthropist. Her professional accolades include positions at Sony Music, healthy lifestyle host for KIIS-FM, and her current role as SVP Marketing at In2une Music. She's won several industry awards, including the SIN Magazine Executive of the Year. Lori has also been awarded for her charitable endeavors, including the Chris Grecious Celebrity Award the highest honor from the Make-A-Wish Foundation and her induction to the Mentor Hall of Fame for her commitment to helping at-risk youth. Recently, the city of LA honored her with a Certificate of Appreciation for making the city a better place. She is also passionate about helping others improve their quality of life and is certified as a yoga instructor, meditation coach and Reiki Master Teacher. However, her most important and cherished role is being a mother.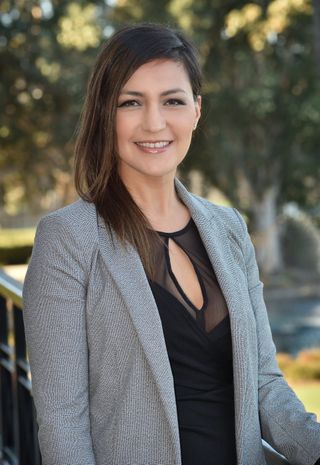 Porcia Ruiz
Porcia Ruiz began volunteering at Sunburst Youth Academy seven years ago. The Academy is part of the National Guard Youth Challenge program where high schoolers close to dropping out have a chance to complete their educations. She understands the students because "I was that kid," she says. Porcia does whatever needs to be done to raise money for the extras that these high school youth need above what the National Guard can provide. Sunburst has a 90% graduation rate that is attributed to helping the students with these extra needs. Porcia is a 'roll up your sleeves and do whatever it takes' kind of person, and she works tirelessly to serve kids in need. She is married and has three children.n.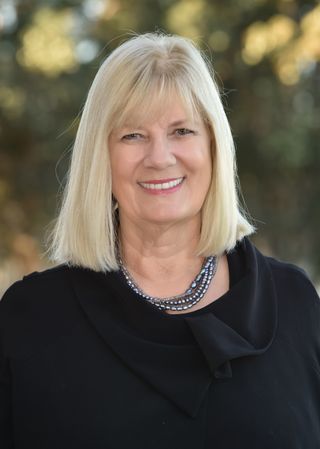 Kim Weddon
Kim has been a tireless volunteer with the Philharmonic Society (www.philharmonicsociety.org) since 2003. It was a natural fit as she worked as a teacher in Michigan for many years before she and her husband moved to California, and she knows the value of music education for children. Kim says the Philharmonic Society reaches 100,000 students in Orange County's public and private schools with music education programs. Kim has twice co-chaired the Huntington Harbour Cruise of Lights (www.cruiseoflights.org) and is the current President of the Philharmonic Society of 700 volunteers and 22 committees. Kim's husband passed away in 2013, and she has two adult children as well as six grandchildren.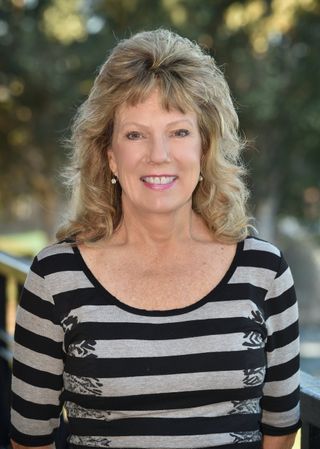 Brenda Zubieta
Brenda recently retired from Zubie's Dry Dock restaurant which she operated with her husband John who passed away 19 years ago. Because she says she will never take for granted what she was blessed with, her motto is "How can I give back?" Brenda loves giving back to her community and participates in so many community events. She donates food from Zubie's for many charity events, two of which are the "Seacliff Great Balls of Fire" golf tournament and the Taste of Huntington Beach fundraiser for the children's library. She has a special place in her heart for Veterans and every Veteran's Day, Zubie's Dry Dock raises money for the Wounded Warriors and Disabled American Veterans organizations. Brenda is the proud mother of two adult children and three grandchildren.