Emma Salamanca, Woman of the Year Nominee
When Emma Salamanca was raising her two children as a single mother, she made a commitment. "I wanted to give them the education that I didn't have," she told us.
She loved music so much that she started her own Booking & Management Entertainment Company, Lassu-INC. Her success has included booking entertainers such as Britney Spears, Marc Anthony, Aerosmith and more!
But what was pulling at Emma's heart were her kids, actually, all kids. Through her business success, Emma has been fortunate to travel and see the world but with those travels came so many faces of children who are orphaned and have nothing. This led to her founding Haz La Diferencia, an organization that is focused on education with principles and spiritual values, values of integrity, and dignity, and and a focus on strengthening the family, improving the social, economic and political conditions of the country, and generating an ethical and integral change for the social good.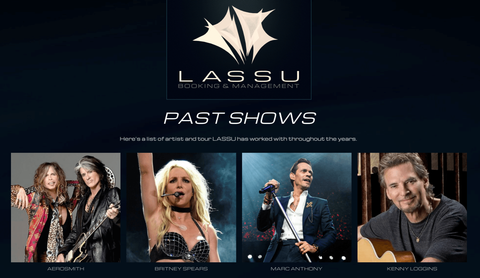 "I just want to bring awareness to challenges that children face today," she told us. "So many children are depressed and suicidal, facing emotional challenges that no other generation has faced before." She goes into local schools and spreads the message of hope looking to partner with community leaders and schools to build a world where "hope is restored, hurts are healed, and children find safe refuge from the harsh realities of the world seems rather farfetched."
In 2020, Haz La Diferencia is hosting a conference: Fight 4 Hope. It will reach out to students in hopes of making a change in their lives and their communities, allowing them to make responsible decisions, and learning new ways of approaching problems, reinforcing their trust and beliefs, learn to maintain a positive attitude and create a more fulfilling and authentic life. "God has given me great opportunities and I am doing everything I can to pay this back to those who are most vulnerable."
Please take a moment to acknowledge and honor Emma Salamanca for her nomination as a Woman of the Year. Her success and work with kids are truly the definition of a woman is doing more! Please visit her website and share its mission with local community schools or sponsors who may want to help change the lives of more kids.